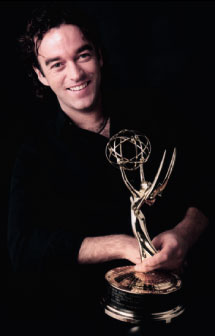 Tribal Productions Asia Emmy award winning staff includes creative and professional lighting cameramen, sound recordists, producers, photographers, and on-location support across China and throughout Asia. We also provide local van, driver to facilitate your production trip to China.
TPA's specialist operators are scrutinized and selected on the basis of their technical excellence, creative flair, and professional attitude. We will ensure your production is processed by the most appropriate and experienced crew working only with the latest technology.
Additionally, our crew co-ordinator in charge of scheduling all TPA crew activity and can be contacted 24 hours a day, 7 days a week. This streamlines the process for our clients and assures that sourcing a crew or making any necessary changes to any production schedule is just one phone call away. This high level of accessibility and flexibility of co-ordination is particularly convenient for international producers with the desire to shoot in China.






TPA crews regularly work for local and international broadcasters in the following areas:

 News


 Sports


 Documentaries


 Drama


 Commercials


 Multi-Camera Outside Broadcasts


 Underwater Productions

Our crews have also produced promotional videos, video news releases, and business television events for some of the world largest corporations and public relations firms.
Should our crew experience any technical difficulties, we have the expertise, equipment and back-up to quickly resolve the problem and get your production back on track.
Tribal Productions Asia - the only contact you need to source the best camera crews in China and throughout the Asia region.